PASS INSPECTION IN AKSAI, WEST KAZAKHSTAN OBLAST
Dear owners of cars and trucks, we invite you to our point of technical inspection for the routine inspection of vehicles.
It is assumed that the inspection and verification are subjected to alternately:
external condition of the car;

the presence of harmful substances in the exhaust gases of the car;

checking the operation of brake systems;

steering condition;

operation of the engine and its systems;

condition of wheels, shock absorbers, springs;

work of all light devices.
LLP "Aksay Diagnostic and Technical Inspection Center"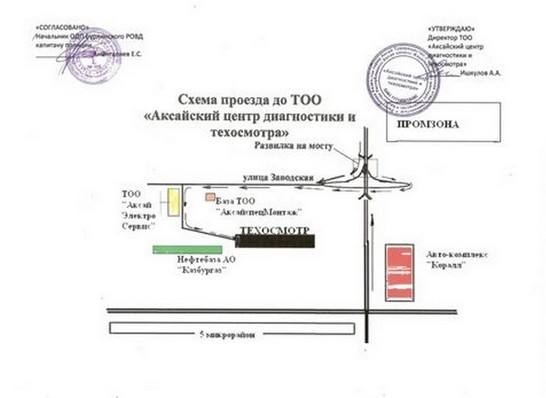 Address:
090300, West Kazakhstan oblast, Republic of Kazakhstan
40, Abay Avenue, Aksay
tel/fax: (8-711-33)-31-3-79, 9-32-10
e-mail: Igor6818@yandex.ru
BIN 111140016460
Requisites:
«Uralsk branch JSC Kazkommertsbank»
IIC KZ KZ069260201182575004
TRN 270300217553
BIK KZKOKZKX

Director Ishkulov Askat Anvarovich